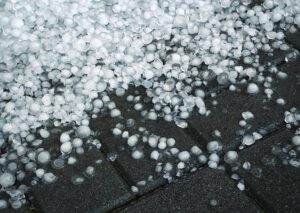 When hail storms and acute weather phenomena threaten your solar investment, trust Vanguard Solar Services to provide a swift and professional response. Our team specializes in detaching and resetting solar panels after such weather incidents, ensuring your system is back up and running in no time.
Rapid Lead Time: Our rapid response team is committed to providing a lead time of within a week on solar panel detach and reset services, minimizing any downtime your system may experience.
10-Year Workmanship Warranty: We stand behind the quality of our work with a 10-year workmanship warranty, giving you peace of mind that your solar panels are in good hands.
Expertise Across Solar Technologies: Vanguard Solar Services has experience working with a wide range of solar racking systems and inverters, from outdated models to state-of-the-art technology. No matter your system's specifications, we have the skills and knowledge to take care of it.
Price Matching: We believe in delivering excellent value to our customers, which is why we offer price matching within reason. If you find a comparable service at a lower price, we want to know!
Navigating Permits & Insurance: Our team is adept at working with Authorities Having Jurisdiction (AHJ) and insurance companies to get permits pulled and estimates approved. We'll navigate the paperwork and red tape on your behalf, ensuring a smooth and hassle-free experience.
Choose Vanguard Solar Services to protect your solar panels from hail storms and acute weather phenomena. With our expertise, swift response time, and commitment to customer satisfaction, you can trust us to keep your solar investment safe and operational.